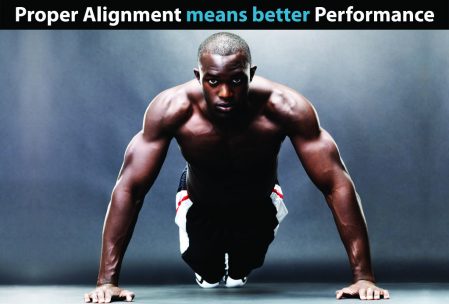 Have you ever thought about the key part of your body that controls your muscle strength? Imagine building a car and investing in premium parts for all areas except the steering. If you have premium tires, a gold standard engine, superior transmission…but haven't put any investment into the steering component itself, will you still expect the car to operate at its smoothest, most optimum level of performance? The same concept is applied to our bodies, especially when it comes to strength training for our muscles. Our brain is a bit like the steering wheel that instructs and controls our musculoskeletal frame. If we train our muscles to be in prime condition, feeding them with good nutrition, exercising them and carefully building them up, but we neglect the organ that gives them instructions, then yes our muscles will perform, but not at their absolute best. I.e. the car will move forward, … Read the rest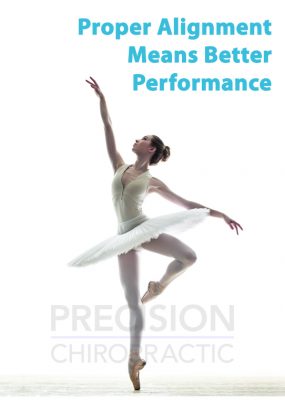 In this first part of our Performance series, we explore how chiropractic can help dancers be at their best both on and off the stage.
While most people associate chiropractic care with back pain, more and more dancers rely on chiropractors to not only treat problems that often arise but to help dancers perform at their optimal best [1]. Dancers are routinely placing their bodies under strain and must be in peak physical condition not only from a strength and fitness perspective, but also when it comes to the mind-body connection and how the brain is controlling the various elements within the musculoskeletal frame.
Dancing requires coordination and balance, which stem from a combination of strong muscles, ligaments and bones, along with a clear and accurate line of communication between the brain and the body. Having abnormal structural alignment in your spine and body can cause the signals between the … Read the rest
If you've been a patient in our office for a while you would have likely heard me say "it's better to wear out rather than rust out" or "move it or lose it".  In terms of movement, it's important to keep moving to help your brain and body work at its best. Indeed the lack of movement among many people these days (AKA a 'sedentary' lifestyle) is becoming so concerning that in some circles 'sitting' has been coined as the new 'smoking' [3].
For those with acute pain (or injury), barring any significant injury to your tissue or bone, movement is one of the best things to restore and heal.  In fact, some research is pointing to the brain not getting proper information and being the underlying cause to the problem [2]. Often people experience … Read the rest
"There is ongoing concern regarding the weight of children's school bags and the negative consequences of such heavy loads on the developing spine,"
reported the study from Trinity Health Sciences in Dublin[1]
It's that time of year again. Kids have been back at school a few weeks and parents are starting to see just how heavy their kid's school bags are. Half the weight seems to be in the school bag itself, even before it's loaded up with books and laptops and sports shoes.
Whilst being stoic and resilient are all qualities we want to see in our children, injury isn't one of them. Numerous studies have documented the effects of spinal, shoulder and neck pain not to mention the effect on their gait from school age kids lugging around heavy bags[1,2,3,4,5,6]
But it's not just that their bags are heavy, it's that their physical frame … Read the rest
`Chiropractors are uniquely placed within the healthcare spectrum as they support better spine and nervous system health, which has demonstrated positive effects on balance and reducing falls in the older population' 
Falls are the leading cause of injury related hospital admissions and death in the over fifties.  In 2014, 205,000 New Zealanders aged 50 or over had an ACC claim accepted for a fall-related injury, representing a 20% increase since 2011[1].
Dr Kelly Holt, Dean of Research at the New Zealand College of Chiropractic and his team recently published the results of a research study in New Zealand which has shown chiropractic care in a group aged 65 to 89 can significantly impact several factors that influence the prevention of falls[2].'
Dr Fairest explains: 'After twelve weeks, the group who received chiropractic care had increased ability in identifying where their ankle joint was when … Read the rest
Baby Boomers urged to straighten up and stay active for a longer, healthier life
As part of World Spine Day (October 16th), the New Zealand Chiropractors' Association (NZCA) is urging the nation's baby boomers to take care of their spines as a key part of their regular healthcare regime and help reduce the future need for a massive increase in healthcare costs.
A growing body of research suggests that chiropractic care may slow the rate of functional decline as you age, preserve your autonomy, improve your well-being and reduce accidents 1. It could also save New Zealand millions of dollars in the longer term.
Baby boomers are those born during the years after World War II when there was a temporary marked increase in the birth rate (between 1946 and 1964). As the baby boomers enter retirement the number of people aged 65 and over will reach … Read the rest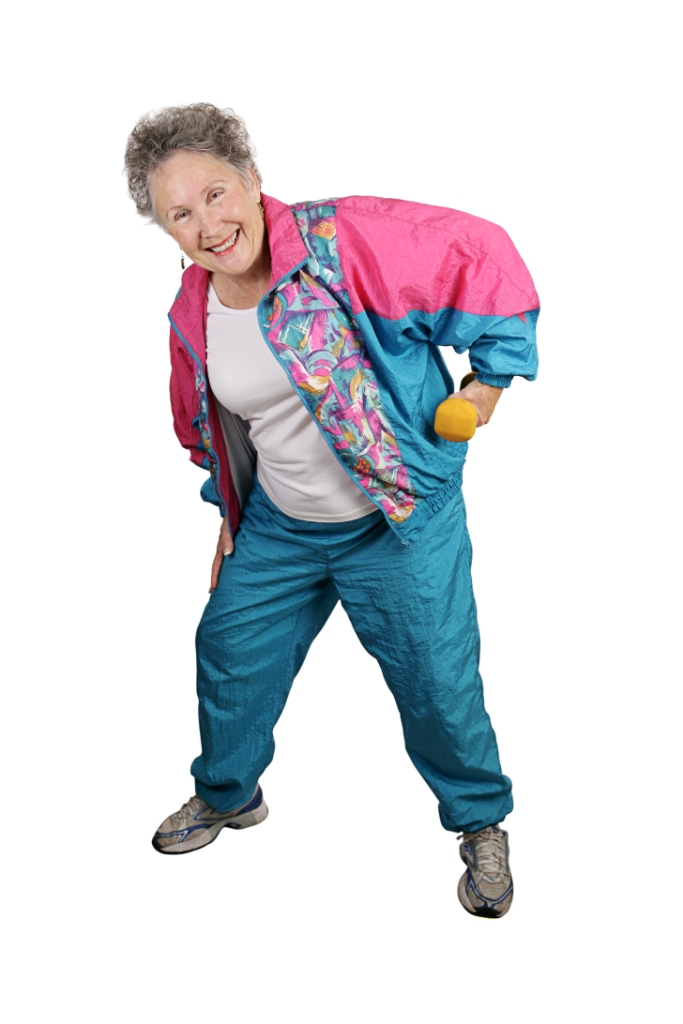 Research shows that Chiropractic care can improve sensory, motor functions important in falls risk, and impact quality of life
Story at-a-glance

This Randomized Controlled Trial showed that chiropractic can help improve function in older people, with a possible impact on their overall health and quality of life. We should encourage older adults to get checked!
There was a really big improvement in one of the measures as a result of more than 4 weeks of chiropractic care, but not less time.  Sometimes the improvements in function that we're looking for just take time.
Practical Application: 12 weeks of chiropractic care resulted in improvements in some factors that are important for falls risk (sensory and motor function), as well as improvement in the physical component of quality of life in a group of older adult people.
A recently published trial (1) has shown that 12 weeks of chiropractic care … Read the rest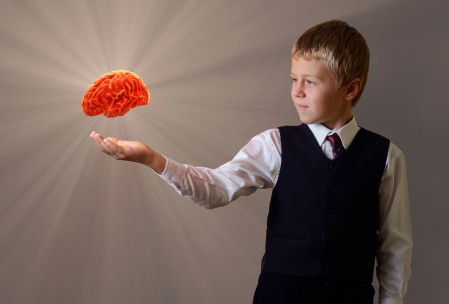 Ground-breaking research indicates that chiropractic care may make your brain function better, according to the New Zealand Chiropractors' Association (NZCA).
A collaborative study on the effects of correction of the spine on brain function between Denmark's Aalborg University, the New Zealand Centre for Chiropractic Research, the Health & Rehabilitation Research Institute, AUT University and University of Ontario Institute of Technology, published earlier this year[1] in the journal Neural Plasticity suggests that, at least in part, the mechanisms by which spinal correction improves performance are due to a change in processing of information at the prefrontal cortex.
The focus of chiropractic care is on the health and integrity of the nervous system. The health and function of the spine affects the entire nervous system. We already know that the spinal cord is an integral part of the central nervous system and processes information just like parts of the brain … Read the rest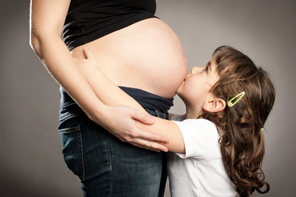 Chiropractic care does impact pelvic floor control
Research Press Release From the Australian Spinal Research Foundation
The results are in, the research report has been approved for publication [1], and we thought you'd like the scoop. This is big news for women and for chiropractors alike!
• Chiropractic care can have an impact on pelvic floor muscles.
• Pregnant women who received chiropractic care had a greater ability to relax their pelvic floor muscles at rest.
• This relaxation of the pelvic floor muscles may mean that chiropractic care could be of benefit to pregnant women, as it may help them have a natural vaginal delivery.
Why this study matters. Your pelvic floor muscles are integral to the birth process, and to the prevention of incontinence and other issues, which makes this an exciting piece of knowledge for chiropractors and for women receiving chiropractic care.
Chiropractic care may actually … Read the rest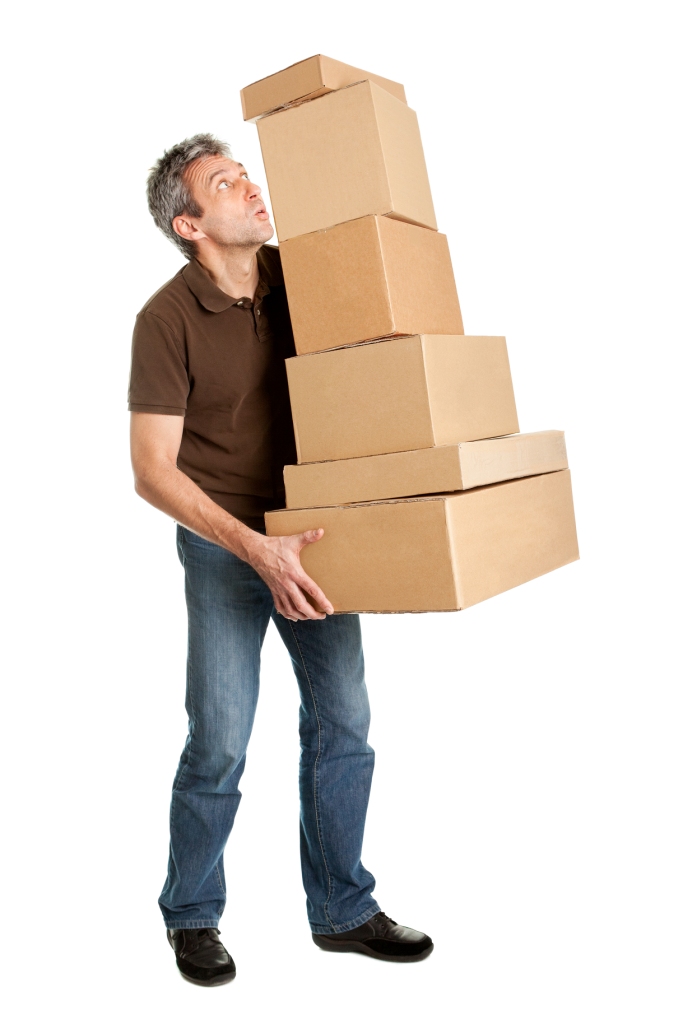 Quite often people present to our office and say, "Doc, I think I over did it in the weekend".
Picture this – after brief hiatus you decide that the garden needs tidying up, lawns need mowing, heavy rubbish needs to go to the tip, all in ONE day!  Low and behold you spend the next few days riddled with pain and find yourself blaming all the hard work you did in the weekend on your discomfort. Often people jump to the conclusion that the activity was the problem, however it was most likely the lack of activity preceding the new task that caused the problem. Remember, our bodies are designed to be dynamic they shouldn't break down after doing trivial movements.
People also say to me "you must be more busy in winter, due to sports injuries", however because of the focus in our office, we don't tend to see … Read the rest