"We care about more than simply freeing you of pain. We want you to be able to function at your best on a daily basis by enhancing the communication between your brain and your entire body through chiropractic care."
Our Purpose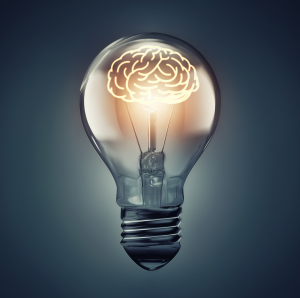 Precision Chiropractic exists to help people restore and support the self-healing capabilities of their bodies through chiropractic care. By relying on scientifically based, best practice knowledge of chiropractic techniques and other natural health management, we're here to help people build and maintain their optimum physical health. With the provision of sound, trustworthy, natural healthcare we aim to not just rid the body of pain but help it function at its best.
---
Our office welcomes all ages, genders, conditions and capabilities. Just give us a call if you have any specific needs to accommodate.
Please don't stress about finding childcare during your appointment (unless you want some alone time!) as we're happy to entertain little ones in our play area or have them in the exam room with you. Don't forget, the whole family can be seen by the chiropractor together as well!
---
Our People

Our team knows that the human body is capable of incredible things when it's naturally well supported. We love educating and encouraging our patients throughout their healthcare journey and seeing the positive impact that chiropractic has on them. We don't confine our work to our office, but collaborate with other healthcare professionals who specialise in areas such as exercise, massage, Pilates, nutrition and medicine to ensure your body is well looked after.
Dr Edward Roper – Chiropractor
Dr Edward Roper (aka "Ed") has been practicing in Tauranga since 2009, and established Precision Chiropractic in 2012.  Prior to this, Ed spent several years in a chiropractic practice in Albany, Auckland.  
You will find Ed to be a well rounded, caring practitioner dedicated to helping his community. He has a special interest in neurology and neurological based disorders, nutrition, and childhood learning and development. He has furthered his education with various studies in neurology and advanced structural corrective techniques including cranial correction. 
Ed and his wife Chelsea, who is a local school teacher, have 2 sons Ra and Levi. As a family they enjoy getting out and about and enjoying the local area.
The welcoming voice you will hear on the other side of the phone, or as you walk through the door.  Shenée manages the administration side of your care and is here to ensure that you feel right at home when you're with us.
She holds a degree in health science and has an extensive background in ballet and Latin dance, having represented NZ competitively for several years. Spending most of her career in a surgery-focused environment, she values the holistic and natural mindset of Ed and his patients and loves seeing first-hand the various health conditions that benefit from chiropractic care.
---
Dr Edward Roper is a Graduate of the New Zealand College of Chiropractic, and a New Zealand Registered Chiropractor with the New Zealand Chiropractic Board.  He is also a member of the New Zealand Chiropractors Association, an ACC registered chiropractor, and a Metagenics Practitioner. Precision Chiropractic is a Southern Cross Easy Claim Provider.